April is Sports Eye Safety Month!
Did you know that every year, an estimated 100,000 people are hurt by sports-related eye injuries?!
The scariest statistic within this statistic is that a whopping 13,500 of these injuries result in PERMANENT vision loss…as in FOREVER.
In support of Sports Eye Safety Month this April, the doctors and staff at Vision Source Shadow Creek stand alongside the American Academy of Ophthalmology in order to provide awareness and to remind athletes everywhere that the great majority of sports-related eye injuries can be avoided by simply wearing the proper protection.
Do you play sports that require eye protection? Do your children?
It's worth it to be safe.  We are happy to share that Vision Source Shadow Creek is currently carrying WileyX Sports Goggles!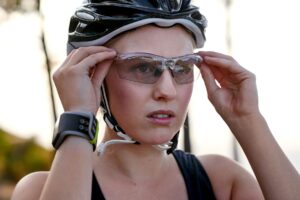 If you have questions on where to purchase eye protection or what is recommended, our eye doctors at Vision Source Shadow Creek would be happy to help. Come see our selection of sports eyewear.
They are also here to make sure your vision continues to improve year after year. Have you had your annual eye exam yet?  Why not get it done now? Call us at 713-436-7544 to schedule your annual eye exam with Dr. Linda Haidar or Dr. Dipak Kalani at Vision Source Shadow Creek.