Get to Know: Dr. Dipak R. Kalani
As a patient, it's really important to really trust the doctor that is looking out for one of the most important of your senses, your vision. After all, it's how you see the world, your family and what you are blessed with every morning when you open your eyes.
We felt that it was important for our patients to get to know a little more about Dr. Kalani. One of the two amazing optometrists who run Vision Source Shadow Creek.
Dr. Dipak R. Kalani has been a Houstonian for over 20 years. He went to high school and college here and even attended optometry school in his favorite city!
Dr. Kalani graduated from Alief Elsik High School in 1994 and he went on to earn his Bachelor's of Science degree in Biology with a Minor in Psychology from the University of Houston in 1998. He returned to the University of Houston and received his Doctor of Optometry degree from the University of Houston College of Optometry in 2002. Dr. Kalani is a licensed Therapeutic Optometrist and an Optometric Glaucoma Specialist.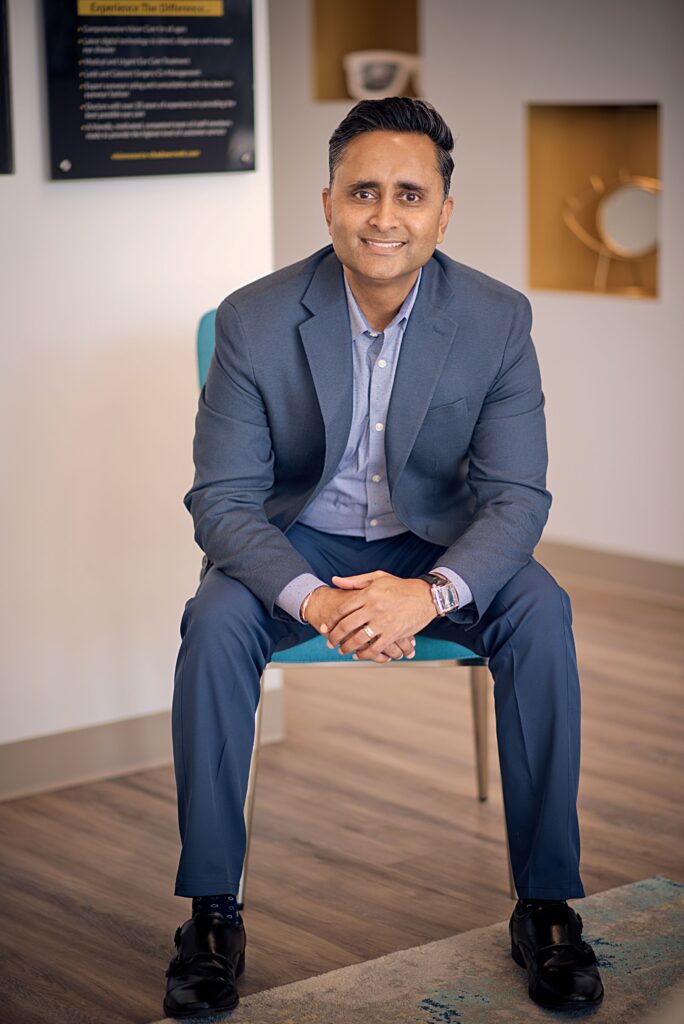 Apparently, Dr. Kalani loves education and to keep busy!  After attaining his optometric degree, Dr. Kalani completed a neuro ophthalmology rotation at at Neuro-Eye Diagnostics at University of Houston College of Optometry, as well as two externships, one in refractive surgery (i.e. LASIK), and one in Glaucoma at the UT Health Houston Robert Cizik Eye Clinic.  If you want to learn a little more about what he does specifically for patients with glaucoma, visit our glaucoma page.
Dr. Kalani practices full scope optometry which includes full/comprehensive eye examinations, the diagnosis and treatment of eye diseases and eye infections, and has a special interest in contact lens fittings, LASIK and cataract co-management, and the diagnosis and co-management of glaucoma.
What this means is Dr. Kalani can help review your vision needs and diagnose/treat pretty much any eye conditions you may have; if there is a need for a surgical intervention, Dr. Kalani is highly skilled in co-managing your care with those surgeons who can work with Dr. Kalani to attain your vision goals.
Dr. Kalani's day to day philosophy at his practice is very patient oriented. He does everything he can to make his patients feel comfortable with their exam by taking time to answer all of their questions at length and truly explaining their eye conditions. He knows that patients won't be compliant with eye drops and their treatments if they don't truly understand what is going on with their vision and eyesight.
On a personal note, Dr. Kalani married his high school sweetheart, Mili and the Kalani family moved to Shadow Creek almost 20 years ago. Dr. Kalani has been a community supporter of Shadow Creek since 2006.  He is much involved in the community by sponsoring health fairs, school fairs, and supporting many Shadow Creek programs and activities like Shadow Creek Soccer, Marek Elementary carnival, Wilder elementary carnival, and many others.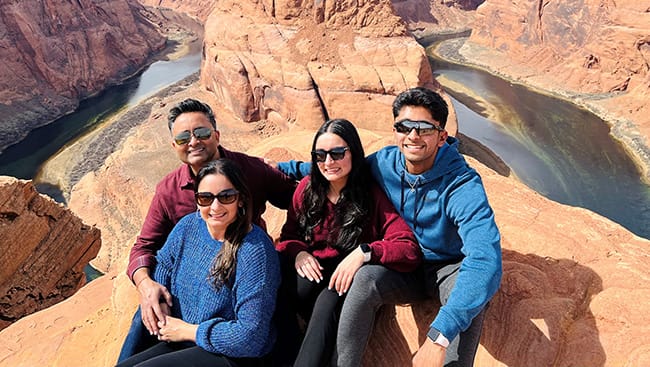 Dr. Kalani and Mili truly love their Shadow Creek community and are very excited to service their beloved neighbors and community members with their Family Eye Care office. Dr. Kalani has two children: Rohan and Janvi. If he is not at the office caring for his patients, you can find Dr. Kalani spending time with his family, traveling, enjoying sports, and watching movies.
If you or a loved one would like to schedule an eye exam with Dr. Kalani or if you are noticing a decline in your vision, please call us at (713) 436-7544 today or write us at shadowcreekeyes@gmail.com.